Welcome to Explorit
Explorit is a hands-on science museum in Davis, California
Visitor fun at Explorit
---
Explorit engages children and adults in hands-on science discovery. We have a family-friendly museum and nature site in Davis. What's more, we take science programs on the road to schools and community sites in 16 counties. The center offers everyone the chance to "Think it… Try it… Explorit." [
Public hours
]
Members and donors are our most important source of support
---
SUMMER CAMP!
• Online registration began Monday, March 17, 2014 at 9:00 am. A few spaces generally appear throughout the summer so call to inquire or, to get to the registration site, click here.
Summer Special for teens!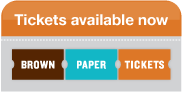 Special Explorit Summer Camp Field Trip to the Challenger Program at the Sacramento Discovery Science Center on Auburn Blvd., August 6th, 2014
Click Here to visit the Brown Paper Tickets event page to get details and tickets.
---
"FINAL BLAST!"
Sunday, September 7, 2014
from 11:30am-3:30pm
PLAN AHEAD to attend the Second Annual "FINAL BLAST!" (the Summer Camp finale celebration) at Explorit with a host of family fun activities including The UCD Chemistry Faculty's infamous, and spectacular Chemistry Show in the Park (Mace Ranch Park). Call Explorit at 530-756-0191 for information and for pre-event tickets at $20 per family.
---

---
Thank you to our recent business donors
---
Write a review of Explorit Science Center
One day only, Tuesday, May 6, 2014
Thank you to all our donors who helped Explorit raise
$4,665!
Document Actions